This event has already occurred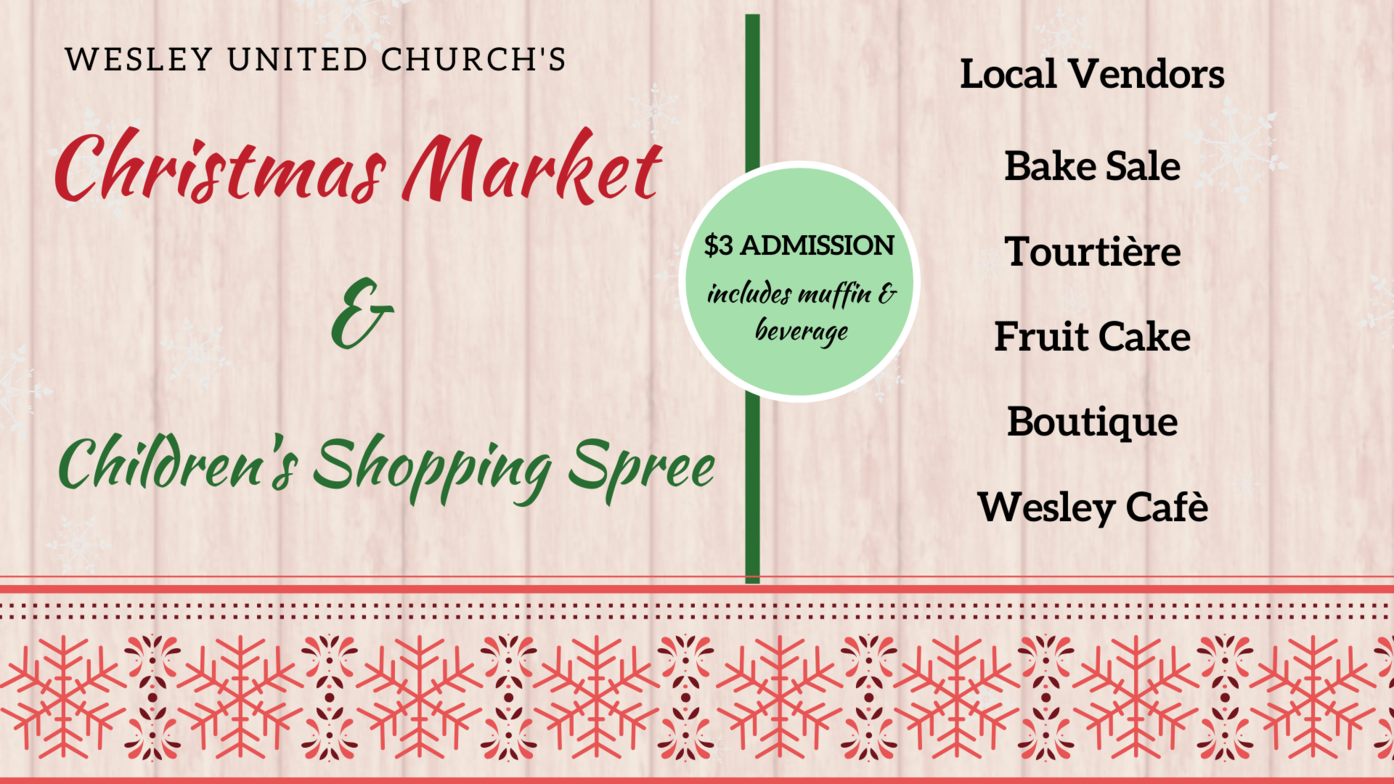 Save to your Calendar
It's that time of the year again: Wesley United Church is having its Christmas Market & Children's Shopping Spree.
This year our Christmas Market will be on November 23, 2019, from 10 am – 3 pm.
The Children's Shopping Spree allows your children to independently find gifts for all of the names on their Christmas list. Your child can come in with a list of the people they need to purchase gifts for and a little bit of money and they have the opportunity to choose from a selection of gifts. Then if preferred they can have their gifts wrapped.
At our Christmas market, external vendors will offer a diverse range of products for sale. We rent out tables to different types of vendors to allow for a more diverse sale. We also have a boutique selling items provided through donation.
Back by popular demand, watch for our bake sale, featuring delicious baked goodies, as well as fruitcakes and tourtiere.
Our market will also have a cafe, including soup and ham buns to purchase and a sitting area where you can eat and socialize.
The entrance fee of $3 includes coffee and tea, and a muffin. Gluten-free options will be provided.
We are looking for additional vendors to participate in the market.
To sell your products at this event, tables are available for rent at $50 for a 5-foot table and $60 for an 8-foot table. There are spots with electrical outlets available with an additional price of $5 (limited spots are available). As registration does not guarantee a spot, preference will be given to returning vendors and early registration.
Please find attached our Vendor Registration Form. If you would like to join us for this sale, please complete the form and return it to Wesley United Church, 3913 Hillsdale Street, Regina, SK, S4S 3Y6 (in-person or by mail). Or you can also complete the application and email it to wesleyuc.programs@gmail.com.