Friday, September 28, 2018
5:30 - 7:30 pm
Wesley United Church, 3913 Hillsdale St, Regina
This event has already occurred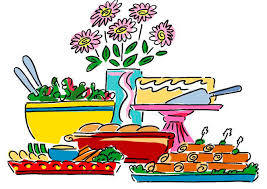 Welcome - Mona Madarati, Ahmed Fattal and their 4 children, Sana, Tasneem, Sedra and Abdulkarim
After a long wait, the Fattal family finally arrived in August. The people of Wesley and Sunset have supported this sponsorship through donations of money, time, and items that the family needs. We invite everyone to join us in celebration on Friday, September 28 at 5:30 pm. We will have a potluck supper starting at 6:00 pm. Please bring your own plate & cutlery if possible.
Dietary Considerations: The family eats halal food. Halal means that it is allowed in Islamic tradition.
-No pork or pork products. This includes pork products such as lard, gelatin, or pork fat.
-No alcohol or alcohol-based products (like vanilla extract).
-Halal chicken & beef can be purchased at most grocery stores. Superstore and Walmart have halal meat sections.
-Fruits, vegetables, pasta, rice, grains, and dairy are all good, as long as they are not prepared with any pork or alcohol products.
Surviving Saskatchewan Winters: If you would like to bring a gift for the family, we have a fun idea you may want to consider: What would you give someone to survive their first Saskatchewan winter? It could be something obvious like a scarf or mittens, or it could be something a little more subtle, like an extension cord for the car, or a thermos for tea, or a crazy carpet so they can go sledding. Use your imagination! (Gifts are not required, the family is already very grateful for all the support and donations they have received.)
We hope to see you at the celebration!
We are looking for winter clothing for our family: We will need winter coats, boots, toques, scarves, mitts or gloves.
Coat sizes:
· women's 8 to 12
· men's small or extra large, possibly XXL
Shoe sizes:
· Men's shoe size 6 to7 and 10
· Women's shoe size 5 1/2 to 7 1/2
If you have something you think we could use please contact either Fran Goudie at 306 585-0841 or Sheila Roske at 306 584-9722.