Sunday, February 23, 2020
11:30 am - 2:00 pm
Wesley United Church, 3913 Hillsdale St, Regina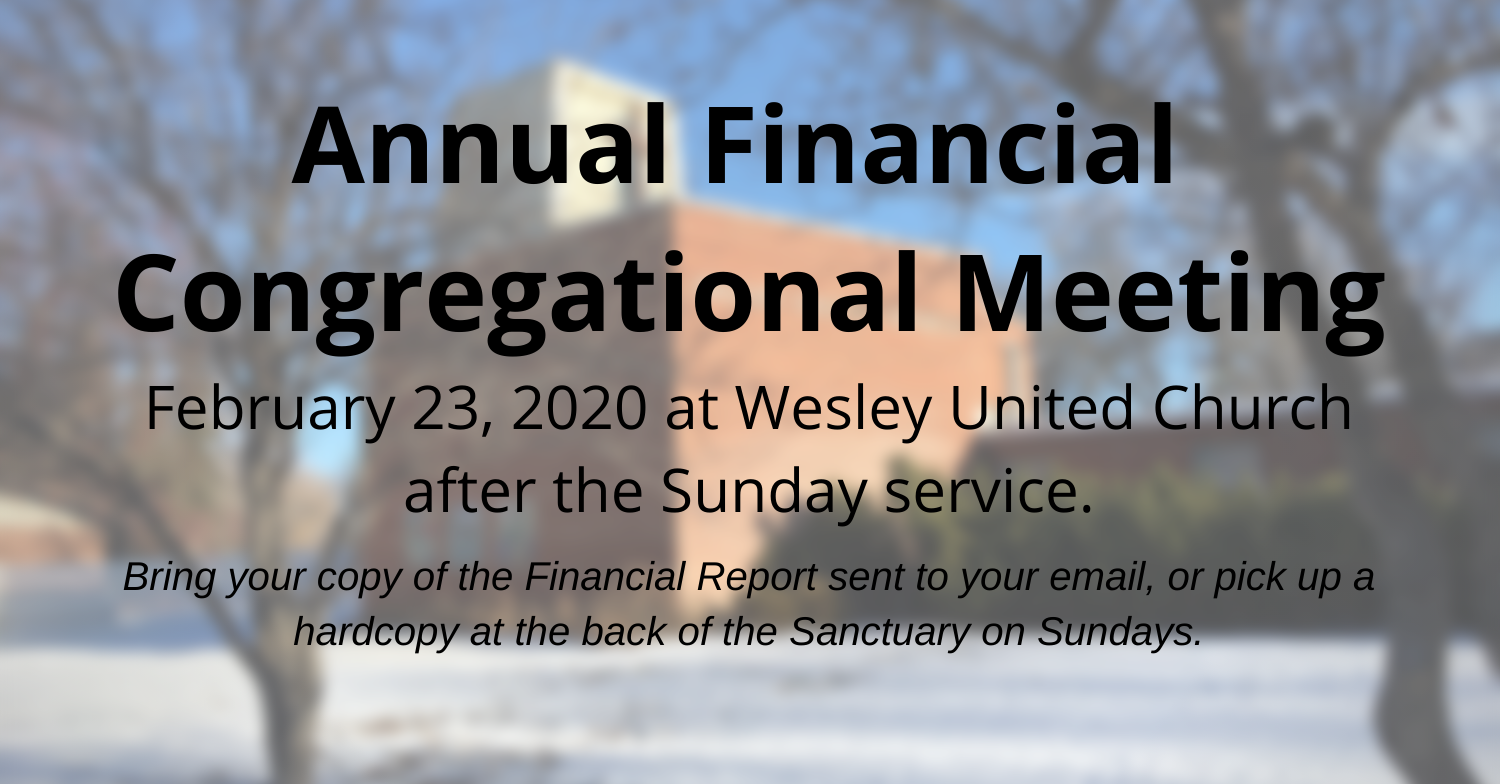 The Annual Financial Congregational meeting has been set for Sunday, February 23 after worship.
Check your email for the Financial Report which you should receive by February 14. Hardcopies will be available at the back of the church after February 14. Bring your copy to the meeting.