Return to In-Person Worship
Dear Wesley Members and Friends.
The Emergency Preparedness Committee (EPC) has met to review the recommendations from Church Council about resuming in-person worship this Sunday, February 27th. We WILL be both in-person and online for worship. We will continue to mask, and maintain distancing. Though we have not ever required proof of vaccination, we hope that people consider the welfare of others as they plan whether to attend in person or online.
Cordially, Carolyn
---
Minutes from the Emergency Preparedness Team at Wesley
Find them by clicking here: Emergency Preparedness Meeting Minutes
---
Other resources
Living Skies Regional Council: Covid-19 Coronavirus News Updates
https://livingskiesrc.ca/covid-19-coronavirus-news/
---
Government of Saskatchewan Coronavirus Information
https://www.saskatchewan.ca/government/health-care-administration-and-provider-resources/treatment-procedures-and-guidelines/emerging-public-health-issues/2019-novel-coronavirus
---
Government of Canada Coronavirus Information
https://www.canada.ca/en/public-health/services/diseases/coronavirus-disease-covid-19.html
---
The United Church of Canada: Faith Communities and Covid
Tips and resources for members and congregations during the COVID-19 pandemic.
https://www.united-church.ca/covid-19
---
Global Outreach: How you can help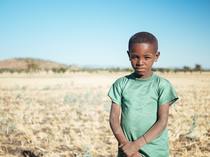 People of the United Church have asked how they can support our church as we reach out to partners and the vulnerable communities they work with during this time of pandemic. Make a gift today to support those suffering around the world because of COVID-19. Your support will reach vulnerable communities in the Global South and provide them with life saving food. To learn more and support this appeal, visit COVID-19: Global Response.