- 3600 sq. ft. (Theatre-style seating: 200 people; table seating: 135 people)
- Sound & Audio Visual Equipment
- Grand Piano (upon special request only)
The Auditorium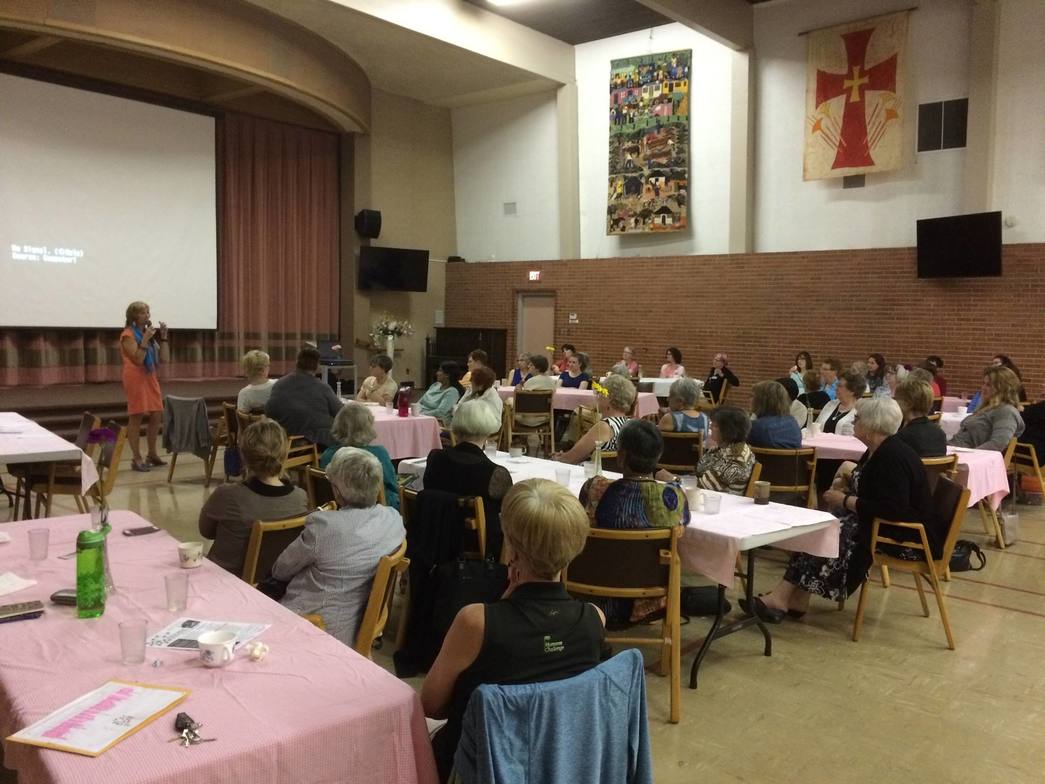 (or Sanctuary) is the optimal place to hold presentations, concerts, music recitals, birthday or anniversary parties with seating up to 200 people.
The Auditorium is a popular choice for music recitals because of its design for acoustic and choral music. The well-maintained Yamaha G3 grand piano is available for use, upon special request.
The sound system can be available for a flat fee and must be operated by someone who has had a brief training session. This can be connected to a laptop or mp3 player.
A slide presentation may be played on the TV system for a flat fee (also requires training). It is recommended to bring your presentation on a thumb drive to the training session, as well as any equipment you wish to connect at the time of your event.
Microphones and stands are available, as well as a large screen for projection. Personal sound systems can be used as well. Outside food may be brought in for your event. An additional fee would be required if the kitchen is needed.
All spaces are dependent on availability.
Click here for the Rental Fees at Wesley United Church.
Rental rates vary for each room and for the length of use. Rental rates do include the use of tables and chairs (if needed) for your event. Fees for the kitchen will also vary depending on the type of usage. You must pay for the full span of time you wish to have the room, including your set up and take down times.