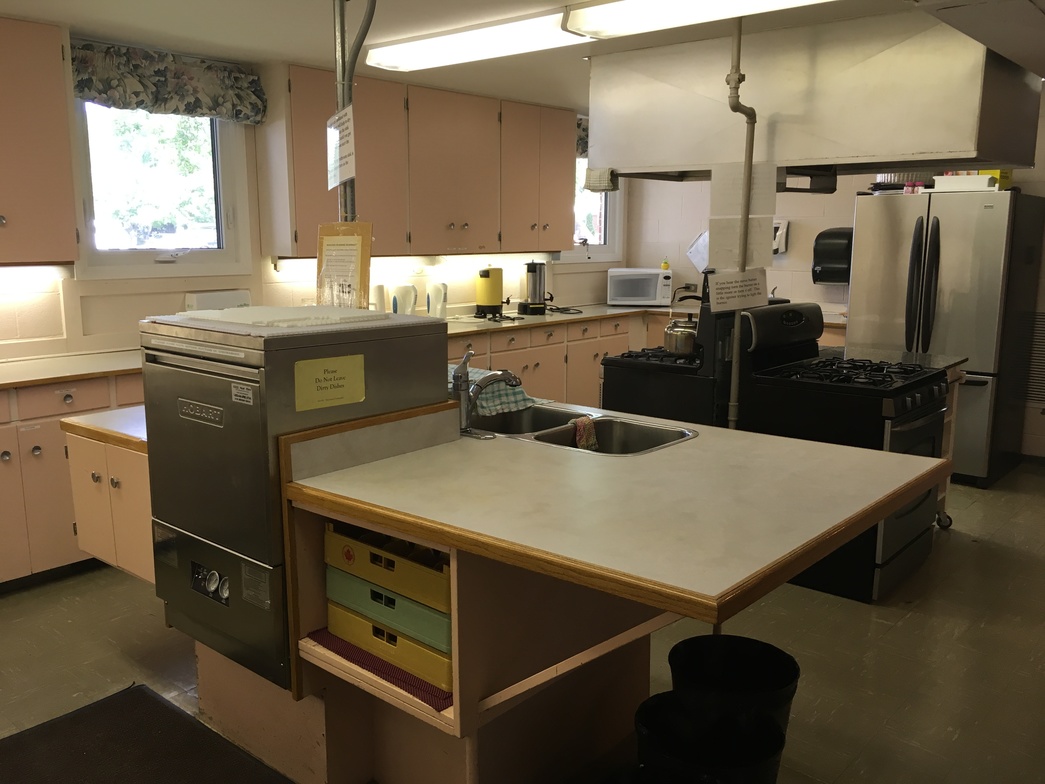 Full kitchen complete with dishes, cutlery and all appliances (including dishwasher). Renters must supply their own coffee, tea, sugar, cream.
NOTE: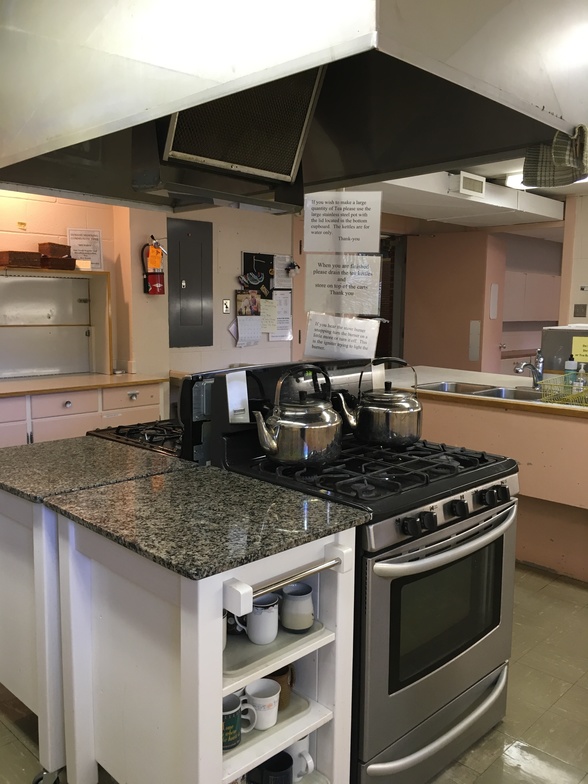 The use of plastic stir sticks and straws is now prohibited at Wesley.
Click here for the Rental Fees at Wesley United Church.
Fees for the kitchen will vary depending on the type of usage: hot meal and beverage, cold meal and beverage, or beverage and snack services. You must pay for the full span of time you wish to have the room, including your set up and take down times.