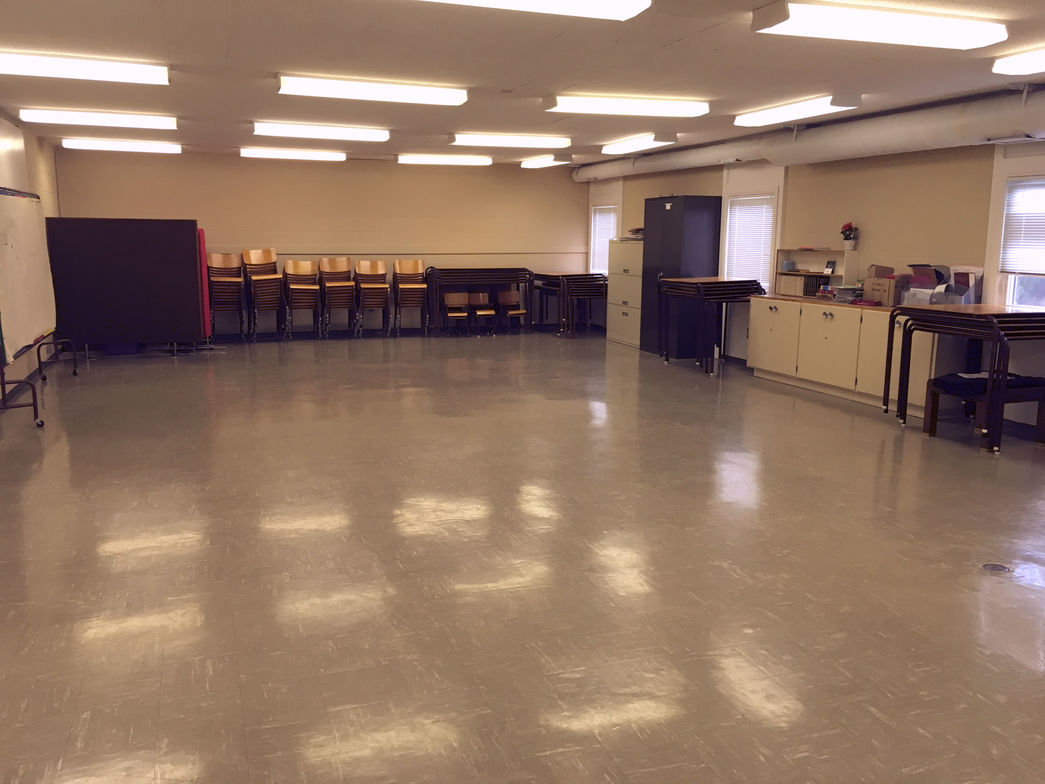 - 1000 sq. ft. (Theatre-style seating: 60 people; table seating: 45 people)
- pull down screen
- large white board
This large room is ideal for large meetings, music recitals, parties, and presentations. It is often rented for Annual General Meetings, or similar gatherings when the Auditorium is a larger space than is needed. There are wooden tables and chairs available for this room. This room can accommodate up to 45 people at square tables, and up to 60 people theatre style.
Click here for the Rental Fees at Wesley United Church.
Rental rates vary for each room and for the length of use. Rental rates do include the use of tables and chairs (if needed) for your event. Fees for the kitchen will also vary depending on the type of usage. You must pay for the full span of time you wish to have the room, including your set up and take down times.