WUC/UCAS Partnership Agreement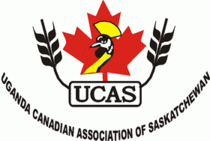 The Uganda Canadian Association of Saskatchewan (UCAS) approached Wesley United Church (WUC) to ask if we would consider entering into a partnership agreement that would support growth for both WUC and UCAS under which UCAS could occupy a small part of Wesley's building. It was anticipated that with this fixed site for its programs and activities, it would be able to pursue its objectives more easily and more effectively. In November, 2020 WUC entered into an agreement with UCAS providing dedicated space for their office and access to other space for their program activities.
The year 2020 marks UCAS's 30th year anniversary. The management of UCAS has embarked upon a year-long plan to address this situation and to establish a foundation towards full integration and sense of belonging in Saskatchewan and Canada. From UCAS' perspective, finding a welcoming home in which it could establish an Association office and other spaces for their programs and events, is transformative.
UCAS was established in 1990 and has a history of advocacy for human rights and social justice, collaboration and development work for the Uganda-Canadian community, and other immigrants and marginalized Canadians. They aim to promote understanding and cooperation among the Ugandan community, preserve and promote the culture of Uganda Canadians in Saskatchewan and assist new immigrants. They advocate for equality, equity and integration in society, and for the welfare of Ugandan Canadians in Saskatchewan. At the same time, they work towards the elimination of racism and discrimination within the Ugandan Canadian Community and the community at large. UCAS contributes to the making of a richer and more diverse social and cultural life in Saskatchewan.
From the perspective of WUC, a partnership agreement with UCAS under which our building is shared on an on-going basis, is in keeping with our Mission and Vision statement. We extend a warm welcome to our new partners.